CLOSING AND LIDDING MACHINE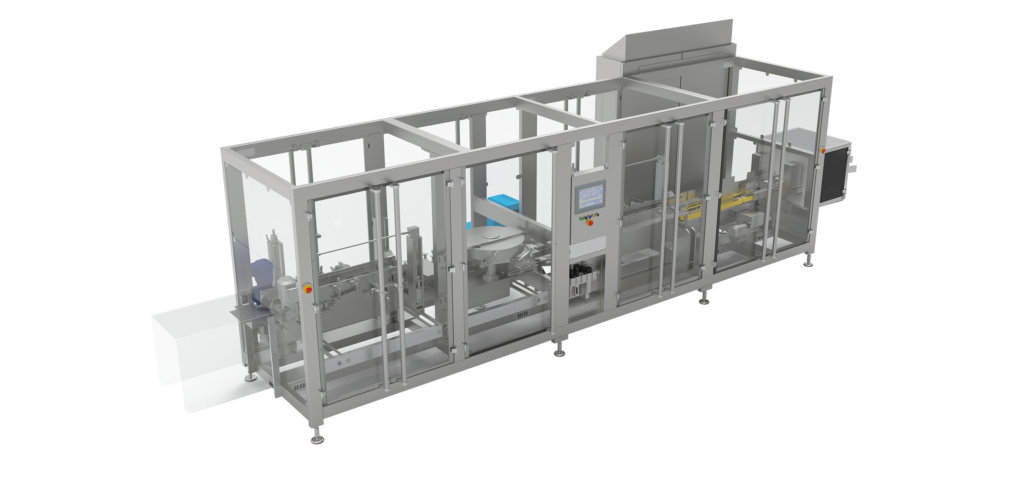 CLOSING AND LIDDING MACHINE
CLOSING MACHINE
Our closing machines are designed to close boxes with lids after being filled with the products.
The closing machines can be linear, for high-speed solutions or if boxes have 1-flap lids or angular in case of boxes with 3-flaps lids
Vimco closing machines have a continuous movement.
The boxes can be closed by means of hot melt glue or interlocking system.
The speed is electronically adjustable up to maximum 200 boxes per minute.
The format change is quick and easy.
LIDDING MACHINE
The range of Vimco lidding machines is dedicated to the positioning and gluing of cardboard lids on trays or display boxes. The lids are formed from flat blanks.
The speed is electronically adjustable up to a maximum of 20 boxes per minute for machines with a single lidding head. It is possible to design machines with a double head for a higher speed (up to 40 pcs/min), depending on the required speed and the characteristics of the blanks.